Wood Deck Construction
Building Permit Required
The Ontario Building Code Act requires a permit to be issued prior to starting construction, if the deck is attached to the house or the deck exceeds 10m2 (108ft2) in area or is greater than 2 ft above ground level.
What is Required for Permit
With the submission of a Building Permit Application we will require:
1. A copy of a survey/site plan showing:
Lot lines including dimensions. Location of proposed deck dimensioned to all other buildings and lot lines and the municipal address.
2. One copy of the deck construction drawings. The drawings must have sufficient detail so that someone, following the drawings, could build the deck.
The following shall be provided: Foundation Plan detailing: Footing size and location. Size, span, and direction, of beams, floor joist and decking. Dimensions of all components. Elevations to show: The general appearance of the deck. Cross Section detailing: Footing depth and construction. Height of deck walking surface above grade. Height of guard above walking surface. Step details. Deck construction. Guard construction. Details, such as deck to house connection.
3.Two Copies of manufacture's installation instructions for proprietary products and materials if applicable.
4. Payment of a permit fee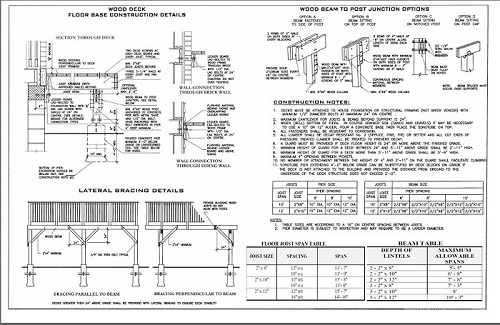 Contact Information
Roger Frost
Certified Building Code Official
Certified Master Inspector
WETT Certified Inspections
Phone: 705.795.8255
Inspection Areas
Alliston
Barrie
Bradford
Innisfil
Orillia
Midland
Penetang
Ramara
Wasaga Beach